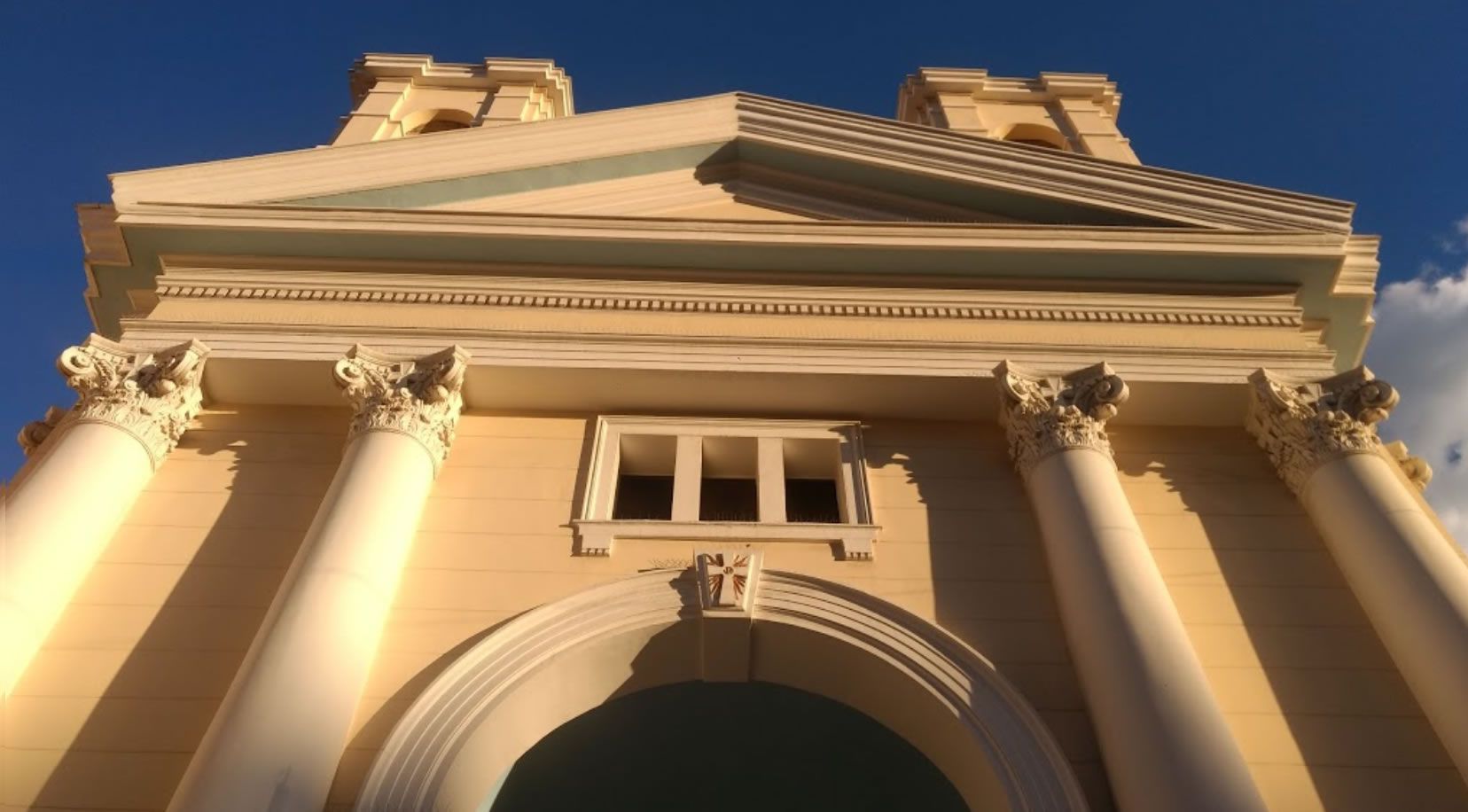 165 YEARS OF THE CHURCH OF SAN PAOLO DI PIREO
The harbour of Piraeus has undergone a swift growth after 1834. The few Catholics also grew in number. The Freiderikos Markettis, rich tradesman and naval agent, solicitous for spiritual welfare of his fellow-citizens, constructed in his palace a chapel where on Sundays and feastdays, a priest from Athens celebrated the Mass for them .
In 1837, however, the above real estate was sold, thus the Peiraiotes were forced to seek some other place of worship. Rev. Comnstantine Sargologos, Vicar General of the Parish of Athens, informed the Association of Greek Industrialists. Vlangki, who was then in Syros, received a letter from the Vicar on 11 January 1837 which states: "The palace where the Mass has been customarily celebrated, was sold to the State to install the Faculty of Aegina. For this, I should go down in Piraeus to look for some other place. I thought, therefore, of constructing a church; since Piraeus in a little while will develope into the largest harbour of Greece...".
External and internal Photos of the church St Paul
Then, a house was rented which is later transformed into a chapel. Information on the foundation of that first temple, is found in the manuscript report entitled: "Historical notes: History of the Foundation of the Catholic Temple of the Apostle Paul in Piraeus " written by Rev. Marinos Danube, first Vicar of the Parish of Piraeus. The idea, therefore, of Rev. Sargologou, to construct a church in the harbour of Piraeus, was appreciated particularly by the Prokesch Osten, ambassador of Austria in Athens. The proposal made by the Vicar of Athens was immediately accepted, and proposed in the Administrative Council, in the meeting of 5 March 1837. Prokesch Osten set himself for the task of raising funds among his Austrian compatriots. The first important sum collected came from "Austrian Fate of Mediterranean".
With this sum a suitable plot was bought. Jakovos Tountas, resident Athens, householder of a plot 1600 yards, offered 200 yards for the construction of temple. The rest of his plot had been demarcated by the State for the construction of a public building. The Council asked Tountas to yield his rights to the plot in question, in exchange of compensation. The State in exchange of the plot would grant him another of equal value.
The tract of land, however, that the State offered, north of Zeas (Pasalimani) was judged inadequate. At this point, the plot at Filonos road was judged most suitable, in which the present Church of St. Paul has been constructed .
After the acquisition of the plot, the Council asked the architect Eduardo Schaubert, technical adviser of Government, to submit a study of the edifice, proportional to the space available and within its economic possibilities.
View of the church at the top